General Procedures
Attendance is taken daily and reported to the students' regular school. All policies and procedures governing your student's school day apply to the Chrysalis Center exactly as they do at the regular school. Please call or email me if your child is sick and will not be attending class, just to keep me informed about reasons for absences.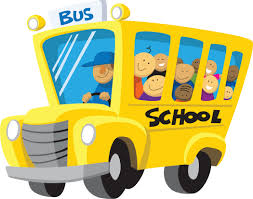 Transportation is provided for public school students only. On their enrichment day, a school bus will pick them up from their regular school in the morning and drop them off at the center; times will vary by school. Elementary students do not report to their classroom before going to the bus loop. You may also choose to drop off your child at the center in the mornings between 7:15 a.m. and 8:00 a.m. for elementary students and between 8:15 a.m. and 9:00 a.m. for middle school students. Supervision is not guaranteed prior to the specified times. The Chrysalis Center day also ends at the student's school as the bus returns all public school students to their schools in the afternoon to be dismissed as usual. Students who are signed out by a guardian from the Chrysalis Center prior to boarding the bus to return to their regular school will be reported as early dismissal. Private school students need to be picked up from the center at 1:15 p.m.
We do not serve breakfast at the center; students who eat breakfast at school will go to their school cafeteria for breakfast prior to boarding the bus for enrichment. Students may choose to bring their lunch from home, or they may order lunch to be delivered daily from the LCMS cafeteria. Students may choose from a salad, peanut butter and jelly meal, or the regular hot lunch. Each public school student's lunch money will be collected through their school account. Please make sure there are sufficient funds in your child's account just in case a packed lunch gets left behind. Students enrolled in private schools are the only ones who pay lunch money in cash at the Chrysalis Center. Lunch is served at 11:30 a.m. I recommend that you send a mid-morning snack with your student as snacks are not provided at the Center.
We encourage parent volunteers for field trips only, so please fill out your volunteer form for the Chrysalis Center if you plan to chaperone at any point during the year. If you have questions about volunteering, please call the Volunteer Coordinator, at (386) 755-8041.